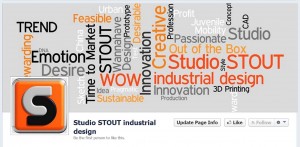 Welcome to the STudio STOUT facebook page.
On this page we will share news about the design community in general and Studio STOUT in specific.
You will great design and items from Studio STOUT and other designs which we find interesting and want to share with the world.
Hope you like it !
Please enjoy our facebook page !