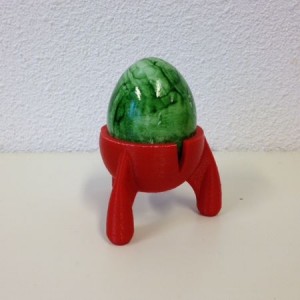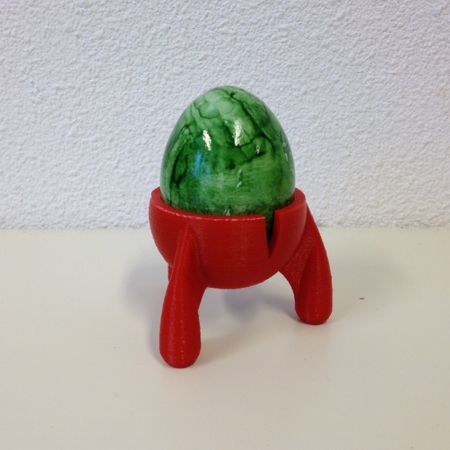 Space gg is a really fun eggholder.
Easter Season is coming! print a few Space gg's  to decorate your breakfast table with a smile.
Kids will love to play with it at the Easter breakfast table.
Hope you enjoy it!
The sample was printed on a Leapfrog Creatr without support structure and layer height 0.2mm.
Printed size is about 4,5 x 6 x 6 cm.
Enjoy printing and check back soon for more printable files !
File size: 384,6 KB
Download Counter: 638
Please feel free to download our 3D files for your printing pleasure. The eggholder was created  by Studio STOUT and all rights are reserved.
The print files we share, are free for private use only. In case there should be a commercial interest in any of our 3D designs please first contact us to make an agreement on this.
Do you want any custom made 3D files, feel free to contact us so we can disucss the possibillities.